Las Vegas DMV Registration Services Can Be Easy
Life in Southern Nevada moves at a fast pace, but you wouldn't know it by the slow moving lines at Las Vegas DMV offices. Whether you plan ahead or wait until the last minute to handle your vehicle related transactions, the wait time is horrendous, and the customer service can be just as bad. Wouldn't it be nice to have someone do the waiting for you? DMV services provided by DMV Time Savers can save you the wait and the headaches of a wasted day.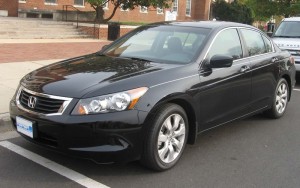 With more than 10 years of service to the Las Vegas Valley, our DMV services provide you with positive customer service, efficient and correct results, and little disruption to your daily routine. Few people can afford to miss work for any reason, but DMV hours coincide with the working hours of most Las Vegas businesses. Lunch hour is rarely sufficient to accommodate the excessive wait times for service at Las Vegas DMV offices, and it can be frustrating to take time off from work only to discover that you need to obtain further documentation and make further visits to complete your business. DMV Time Savers has experienced staff members who understand exactly what is needed to complete your transaction. Our staff members will wait in your place, completing your transaction while saving you the need to lose money due to missed work. 
DMV services
offered by our company include:
New Car Registration
Auto Registration Renewal
License Plate Turn-in
Lost Titles (Title Copies)
If you have a different request, contact us to find out what we can do for you!
Neglecting your registration or renewal can result in costly penalties. Nevada has become stringent in enforcing deadlines for new residents to register their automobiles, but it can be difficult for a newcomer to know exactly where to go to handle these registration transactions. Many of the major Las Vegas area DMV offices are confusing, and the lines are discouraging. Our employees are well acquainted with these locations, and we don't mind the wait. Your encounters with our staff will be professional and courteous. We will handle the difficult personalities that must often be dealt with in the DMV offices. You don't have to put your professional or personal life on hold to take care of business when you have DMV Time Savers at your service.